Jensen Beach, Florida

Web Information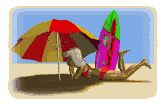 This site is being maintained to make it easy for both the residents and the visitors of Jensen Beach to get local information.
Enter Restaurant Reviews now with our new feature!
To search for another site not listed here, we recommend that you try:
This page is maintained by websbymike.com as a public service.
Last updated on 07/22/02